JAMES FRANCO Producer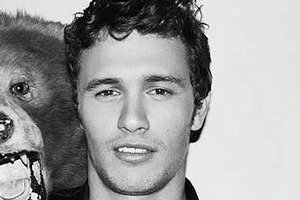 JAMES FRANCO's metamorphosis into the title role of the TNT biopic JAMES DEAN earned him a Golden Globe for Best Actor in a Motion Picture made for Television, and nominations for an Emmy and Screen Actors Guild Award.  Franco earned an Independent Spirit Award for Best Male Lead as well as nominations for an Academy Award, a Golden Globe Award and a Screen Actors Guild Award for his starring role in Danny Boyle's critically acclaimed 127 HOURS. His performance alongside Sean Penn in Gus Van Sant's MILK earned an Independent Spirit Award for Best Supporting Actor and he was nominated for a Golden Globe for his role in David Gordon Green's comedy PINEAPPLE EXPRESS, where he starred opposite Seth Rogen. He is also known for his starring role as Harry Osbourne in Sam Raimi's SPIDER-MAN trilogy. Franco's additional credits include: the Planet of the Apes franchise RISE OF THE PLANET OF THE APES; Ryan Murphy's EAT, PRAY, LOVE; Shawn Levy's comedy DATE NIGHT Rob Epstein and Jeffrey Friedman's HOWL, where he played the famous poet Allen Ginsberg, George C. Wolfe's NIGHTS IN RODANTHE; Paul Haggis' IN THE VALLEY OF ELAH; Karen Moncrieff's ensemble drama THE DEAD GIRL; Tommy O'Haver's drama AN AMERICAN CRIME; John Dahl's THE GREAT RAID; Robert Altman's THE COMPANY; as well as CITY BY THE SEA opposite Robert DeNiro and the Martin Scorsese produced DEUCES WILD. On television, he starred in the critically acclaimed series FREAKS AND GEEKS. He will next be seen in Sam Raimi's OZ: THE GREAT AND POWERFUL, AS I LAY DYING and CHILD OF GOD, which he also co-wrote and directed. He shot both THE END OF THE WORLD with Jonah Hill and Seth Rogen and the Sylvester Stallone penned film HOMEFRONT with Jason Statham and Kate Bosworth this year and will next shoot Paul Haggis' THE THIRD PERSON and TRUE STORY with Jonah Hill.
CHRISTINA VOROS Director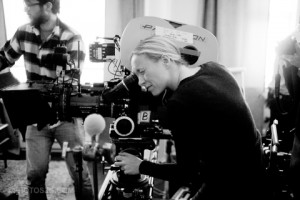 CHRISTINA ALEXANDRA VOROS is a Brooklyn-based director and cinematographer, recognized by IFP's Filmmaker Magazine as one of their "25 New Faces in Independent Film." The only member of her family not to be born in Hungary, Christina was raised in Cambridge, MA, where she later attended Harvard University. Her careers prior to filmmaking have included that of a stage actor, restaurateur and nationally-ranked saber fencer. The recipient of a Dean's Fellowship at NYU's Tisch School of the Art's Graduate Department of Film and Television, Christina was awarded a Graduate Assistantship in cinematography in 2006, teaching under Tony Janelli— whom she has continued to assist on projects with Jonathan Demme and Martin Scorsese.
Her first documentary film, THE LADIES, received Grand Jury Prizes at Slamdance, Chicago International, GenArt, San Francisco International, Seattle International, Expression en Corto, Ojai, Vancouver and Edmonton International Film Festivals in 2008, and was selected by Spike Lee as the Grand Prize winner of the international Babelgum Film Festival in 2009. In 2010 she completed 127 HOURS: AN EXTRAORDINARY VIEW the documentary portrait of director Danny Boyle's Oscar nominated picture, released on the Fox Searchlight blu-ray of the film. Her most recent documentary KINK will be making its premiere at the Sundance Film Festival in 2013.
As a cinematographer Ms. Voros' recent narrative work includes AS I LAY DYING, CHILD OF GOD, SAL and THE BROKEN TOWER for director James Franco. Her documentary cinematography includes SATURDAY NIGHT (SXSW, Tribeca), and LET FREEDOM SING, for Emmy award-winner Jon Goodman (PBS).
IAN OLDS Editor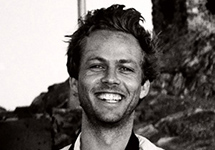 IAN OLDS is a director of both narrative and documentary work, including the recent OCCUPATION: DREAMLAND, co-directed with Garrett Scott. Focused on American soldiers in Iraq, the film was released theatrically in fall 2005, garnered the 2006 Independent Spirit Awards' Truer Than Fiction Award and was among 15 documentaries short-listed for an Academy Award for Best Documentary Feature. Olds directed the fiction shorts BOMB and TWO MEN, which have screened at festivals in the U.S. and abroad, the latter winning Best Short at the 2005 Woodstock Film Festival. Olds was the recipient of a 2005 Princess Grace Award.
RABBIT BANDINI PRODUCTIONS
Rabbit Bandini Productions is a film production company which aims to support independent filmmakers with the creation of groundbreaking narrative, documentary and multimedia content. The company was founded in 2003 by actor/filmmaker James Franco, producer/writer/actor Vince Jolivette and producer/manager Miles Levy. Recent credits include the Allen Ginsberg biopic, HOWL, from directors Rob Epstein and Jeffrey Friedman; SAL, directed by Franco and co-written by Franco and Jolivette; director Harmony Korine's upcoming SPRING BREAKERS starring Franco, Selena Gomez, Vanessa Hudgens and Ashley Benson, which will be released in March by A24 Films; and director Christina Voros' documentary KINK, which will debut at the 2013 Sundance Film Festival. Rabbit Bandini is currently in post-production on director Gia Coppola's drama PALO ALTO; Franco's directorial adaptations of Pulitzer Prize-winning author Cormac McCarthy's CHILD OF GOD, and Nobel Prize-winning author William Faulkner's AS I LAY DYING, both slated for fall 2013 theatrical releases.